Industrial sewing machine Polyester Thread
Weaver Ltd. is a manufacturer&trading company. The predecessor is Hebei Hengshui Yuanda Group. It is one of the best textile group in China. The equipment is advanced in the world. The product has passed ISO9002. Our Polyester Sewing Thread 44/ 2 sell well around the world. With High tenacity, Low shrinkage, Anti-Pilling, Knotless. Following is our 44/ 2 test report.
Strength: 1050 CN
Elongation: 11.3%
TPM: 851
Color fastness: 4
Yarn Evenness/ Thin/ Thick/ Neps: 9.1/ 0/ 1 /3 per kilometer
Knot: less one knot in one million meters
our main products as below:
1. 100% Spun Polyester Yarn For Sewing Thread and dyed yarn 10/1,2,3--60/1,2,3
2. Poly/poly spun core Sewing Thread 16s/2,3 --63s /2,3
3. Poly/cotton spun core sewing thread 16s/2,3--63s/2,3
if you have any need of our products, please contact me. We will answer you with 12 hours.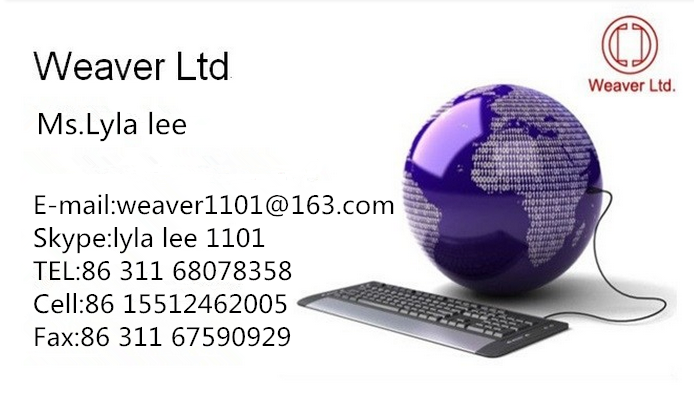 Best wishes to you!
Product Categories : 100% Spun Polyester Yarn For Sewing Thread > Bright Polyester Sewing Thread